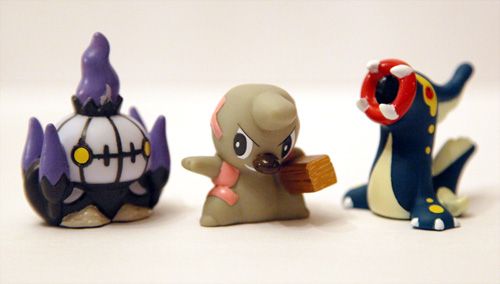 Got some new kids, which besides from Timburr, were pretty hard to find. Had to get them on Amazon. I thought it was about time to get Timburr for my inevitable Timburr side collection. I also wanted the Chandelure and Eelektross for my little Pokemon Mate Subway Twins I'll be getting soon. Thought I could do some cute photo things with them when they arrive.




I got a ton of little stickers and the large Zapdos one from
captainangel. Those little "Pokemon Ranch" 3D model looking stickers are the cutest. They are so small, but I couldn't pass them up. The Ensky magnet, I won in an auction on the comm from
tortoises. I might be taking him off the sheet and selling the other ones, but I haven't decided yet. All the Scraggy Ensky magnets I have are all loose, so I don't see much of a point keeping the whole sheet for this one. The loose Ensky here was from
pokemontrader. And, FINALLY I got the Metal Zapdos stamp! Didn't think I'd ever get one! I won it in an auction from
toda. It's hard to get a good photo of it, but I'll try again later.