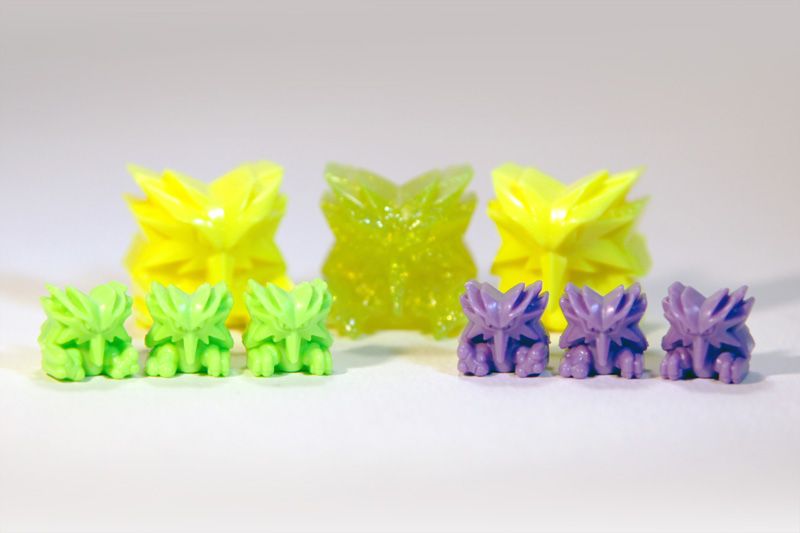 My Zapdos dice collection. 2 (of 4?) poses from the large yellow dice and one sparkly neon green dice. 3 (of 3) poses of the green small dice and 3 (of 3) poses of the purple dice. I'm still missing a bunch of colors, I assume as the dice with other pokemon come in tons of colors. For sure, I'm definitely missing the 3 red Zapdos dice.




Got some new dice boxes from
celebratetheday. Wanted to get a main photo of how the large dice come in the box. Things I've learned from the Pracoro dice:




Color of the dice on the box is the color you get, in this case a yellow Zapdos


The large dice come in different poses like the small dice. From the instruction manual that came with the box, it looks like there are 4 different types of poses for each large dice.


These are going to be insane to collect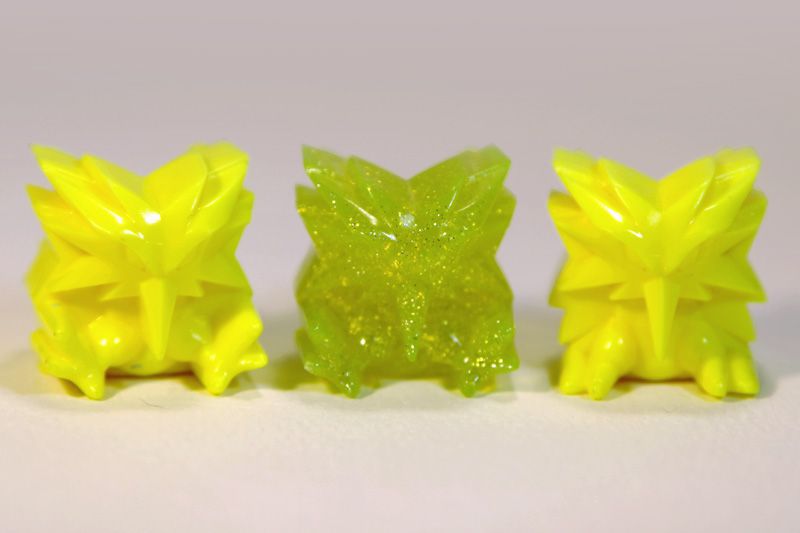 People wonder where the large sparkly dice come from. I got mine from
growly in a weird dice launcher set. It looks like it's a launcher for the square game dice. Here are some photos from my old sales post back in 2009. [Front of Package] [Back of Package] As you can see, the large sparkly dice was in the top right of the blister package.

More Pracoro Dice photos: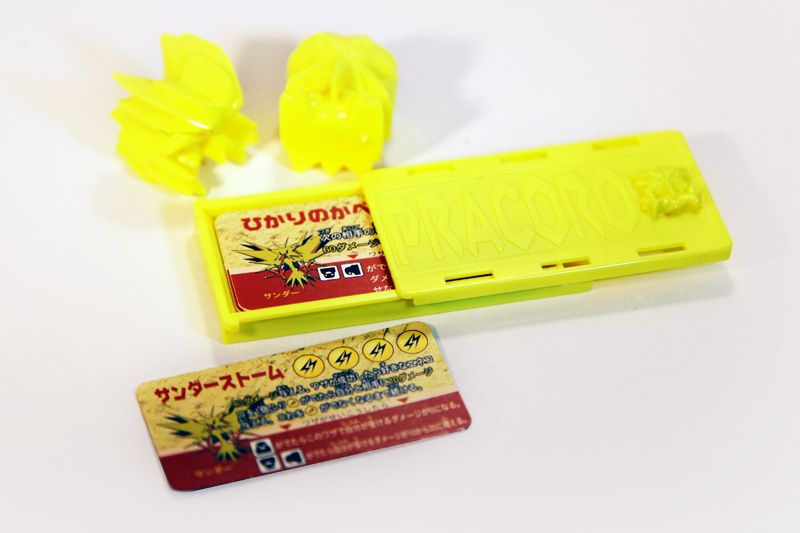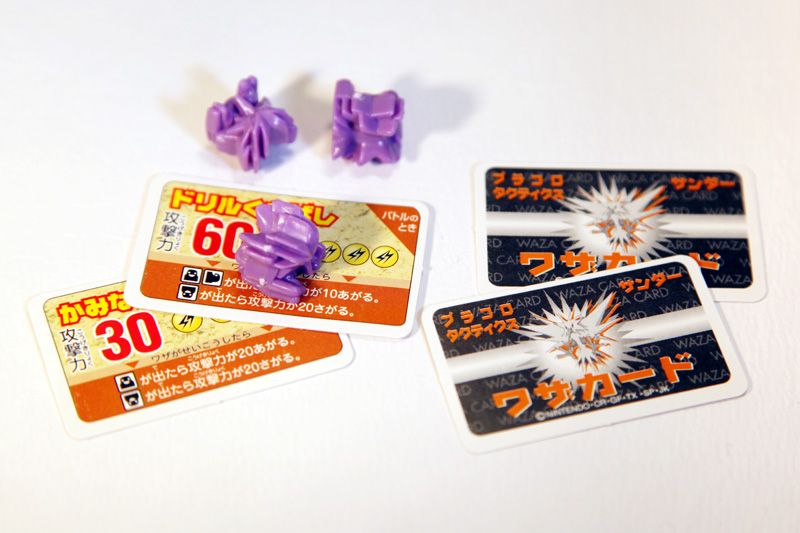 And just for fun, here's a quick look at my main two collections and how I display them. I've never shown this whole thing before. I'll do a breakdown of every single piece later. Still waiting for a bunch of goodies to come in the mail in the next few weeks.